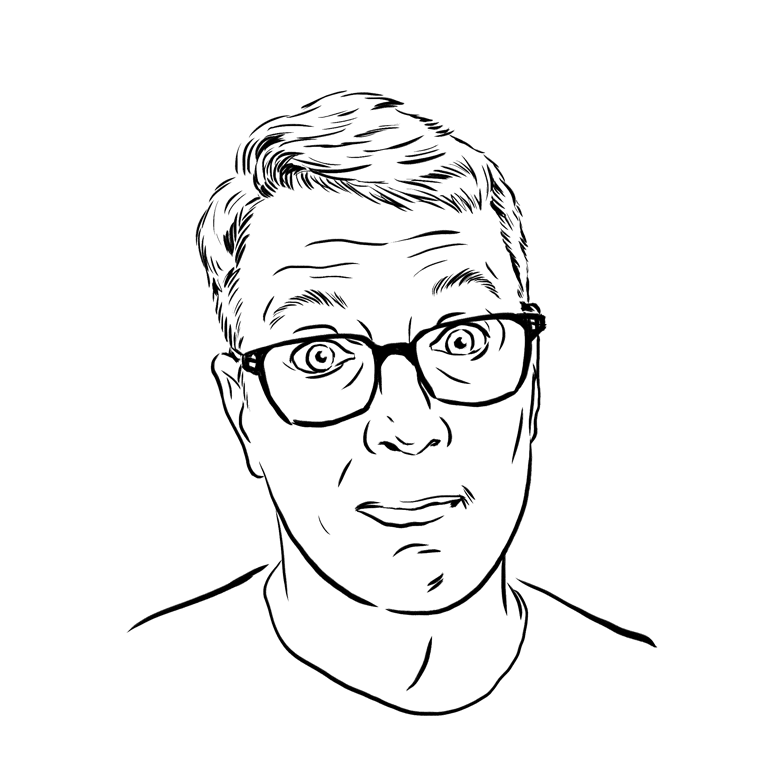 Hello.
I'm Tal Leming.
Type Supply is me. Well, technically it's the Limited Liability Corporation that I work for. Anyway, I design fonts and lettering. It's fun. I can design something for you, too.
I've had a fascination with the shapes of letters since I was a student in the Louisiana State University School of Art Graphic Design Program. (Class of '97. Geaux Tigers.) I made my first font when I was a freshman there. It was terrible. After graduation I spent the first part of my career as a graphic designer focusing on corporate identity, point of sale, etc. All along I kept drawing letters and eventually I tricked the folks at House Industries into giving me a job. I designed printed ephemera there for several years and then I started Type Supply. My primary focus now is the design of typefaces for myself and others. You may have seen some of these, especially if you've watched sports, read about sports, visited a toy store, visited a children's book store, bought groceries or been exposed to popular culture in general. I also occasionally dabble in lettering for publications, brands and so on. It's a lot of fun and I'm lucky to be able to work with so many interesting, smart, awesome clients and colleagues.
Over the years I've done a lot of type technology work. I co-authored the Web Open Font Format (WOFF) specification and was part of the working group that moved it through the W3C's recommendation process. I've written OpenType feature code for my friends at House Industries, Commercial Type and Typotheque that has made fonts do things that they had never done before. I'm co-author of the Unified Font Object (UFO) specification and my colleagues appointed me "Benevolent Dictator for Life of the UFO." (I'm still more than a little overwhelmed by that.) I'm the developer of several type design tools and I've written a lot of code that helps many type designers with their day-to-day work. All that said, I'm trying to spend most of my time drawing these days. I like writing code just fine, but nothing beats drawing letters.
Some of my clients
Adidas
Alexander Isley Inc.
Bloomberg Businessweek
Bochanis Rogan Zoom
Bon Appétit
Condé Nast Traveler
Dick's Sporting Goods
Doubleday & Cartwright
Entertainment Weekly
ESPN
Fast Company
Fortune
Garcia Media
Godfrey Dadich
Good Housekeeping
GQ
Guideposts Magazine
House Industries
Martha Stewart Living
Money Magazine
More Magazine
Paramount Pictures
Quaker
Rachael Ray Every Day
Redbook
Reebok
Schwartzco, Inc.
Seventeen
Stanford Magazine
Target Corporation
Texas Monthly
The Hollywood Reporter
Tiffany & Co.
Time Inc.
U.S. Soccer Federation
Warner Brothers Animation
Wired
Yale Daily News
---
Some Recent Projects